Ireland Fun Facts
Full Length Articles
---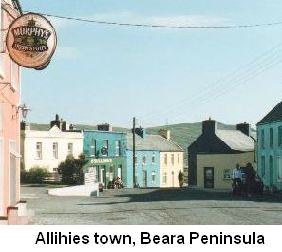 Click to your area of interst:
Irish Facts
Irish Quotes and Sayings
Travel in Ireland
Traditional Culture
Irish History
Modern Ireland
Irish Music
Irish Food
Shopping in Ireland
E-books, T Shirts & Other Offers
Golfing in Ireland
West Cork Food Producers
A whole world of new specialty food-producing farms has sprung up on beautiful West Cork. A great tour for culinary enthusiasts.
Christmas Plum Pudding
A traditional recipe for the cholesterol-heavy favorite from Ireland.
Irish Crafts
Shopping for the exciting new crafts products coming out of Ireland, and how to get the best deal.
E-BOOKS, T SHIRTS AND OTHER OFFERS AND SERVICES